Stickybeak


SPECULATIVE VOICE ASSISTANT ATTACHMENT
ENVIRONMENTS DESIGN — SPRING 2021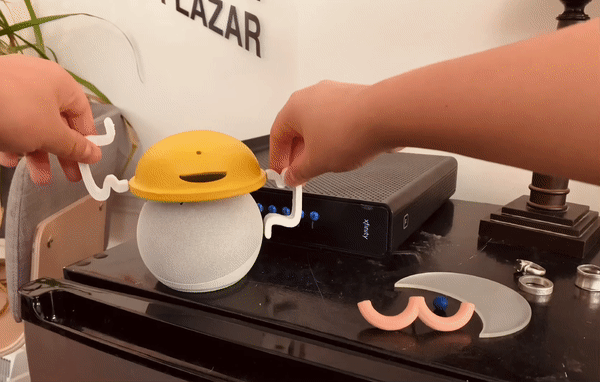 DURATION

6 weeks


ROLES

Interaction Design
Conceptual Design
Visual Design
Hardware & Product
Project Management


OVERVIEW



Stickybeak is a safe, engaging voice assistant attachment that reveals who Alexa thinks you are by analyzing the intimate data it has collected about you.

Stickybeak uses a combination of sensory interactions to help users to understand how their voice assistant works by showcasing how intimate data is collected when what we say is interpreted not only for what it means but also for how the AI thinks we are feeling.
THE BRIEF
Intelligence in environments

How does intelligence shape our experience in a physical, digital, or hybrid environment?
In this project, we focus on investigating, understanding, and materializing intelligence through new forms of probe, prototype, and speculative design.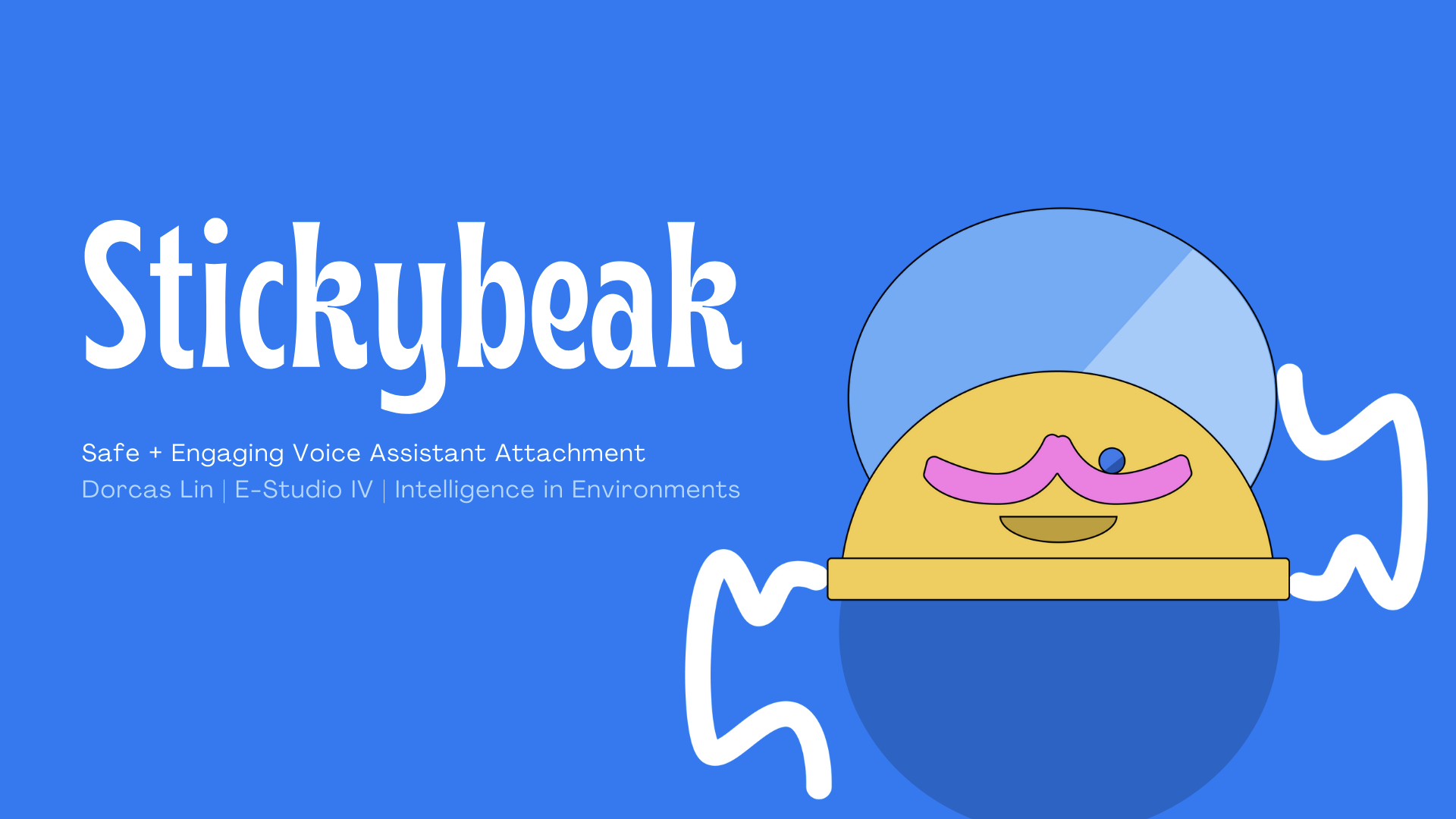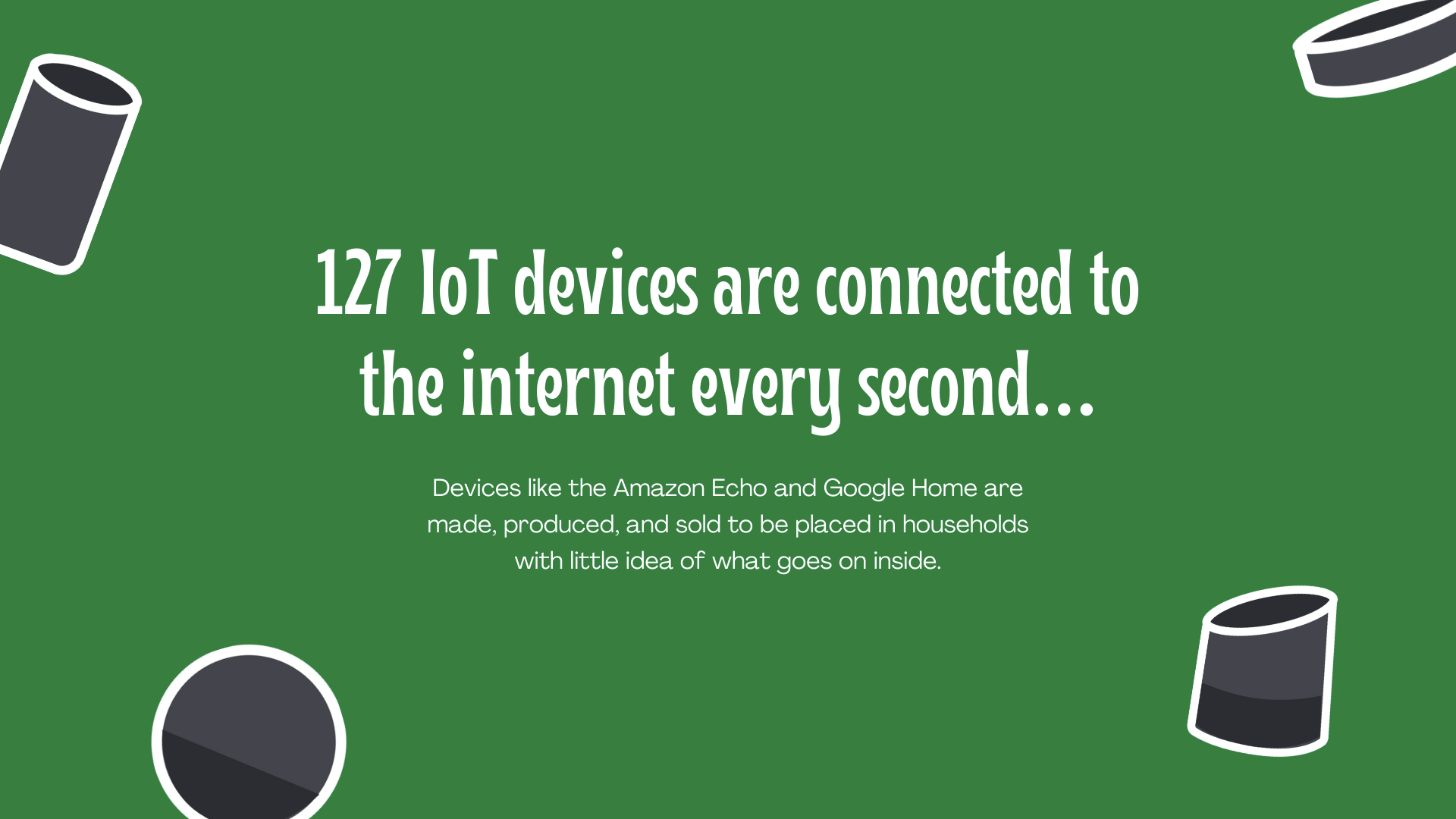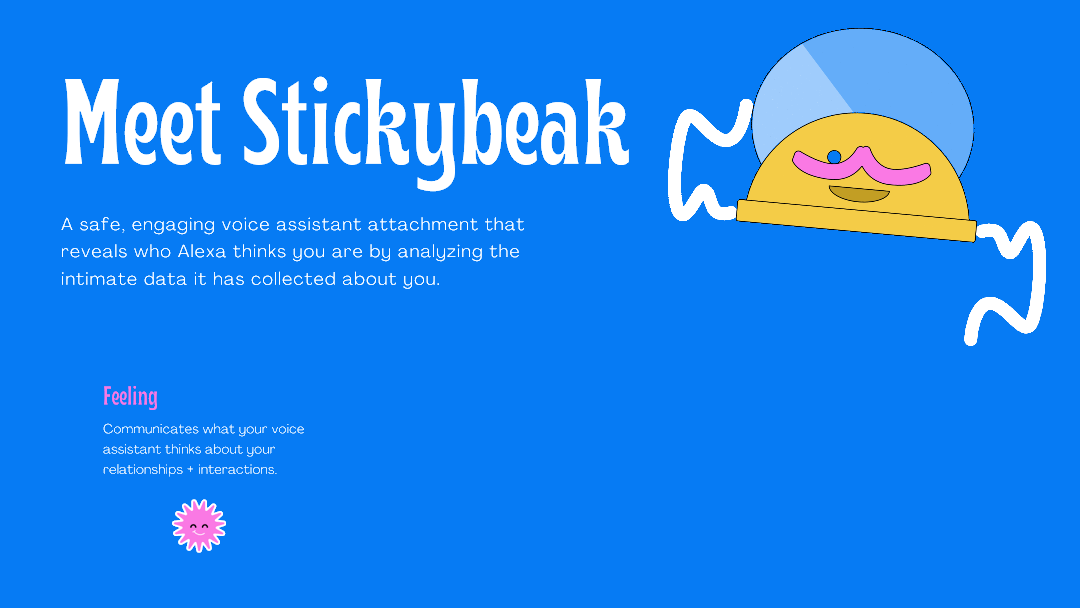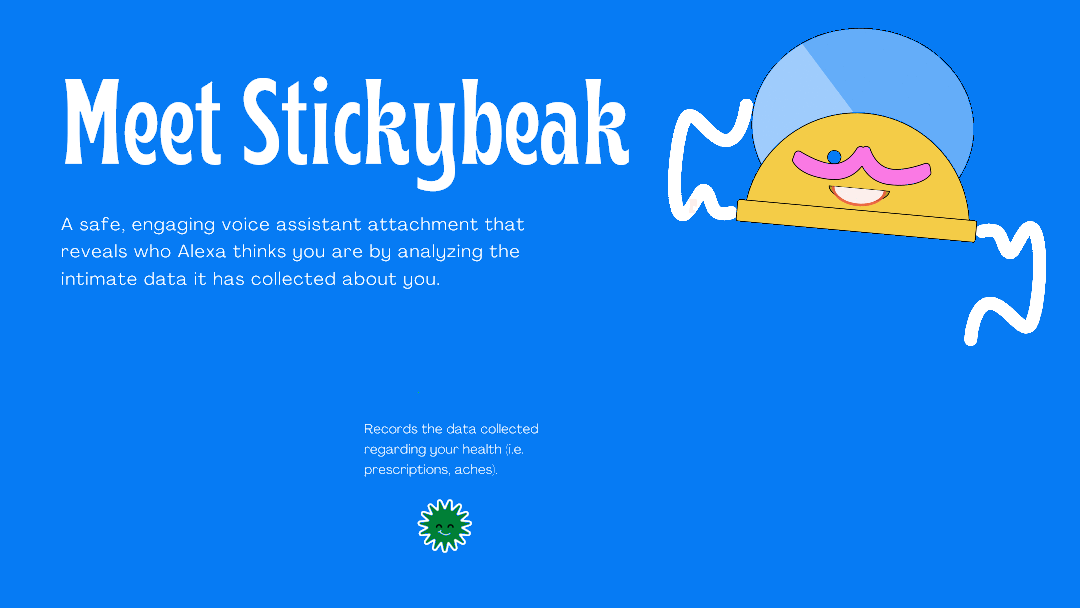 Setting Up Your Stickybeak︎︎︎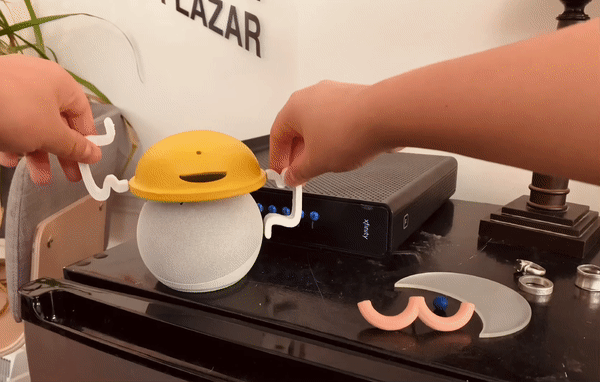 Product Personalities︎︎︎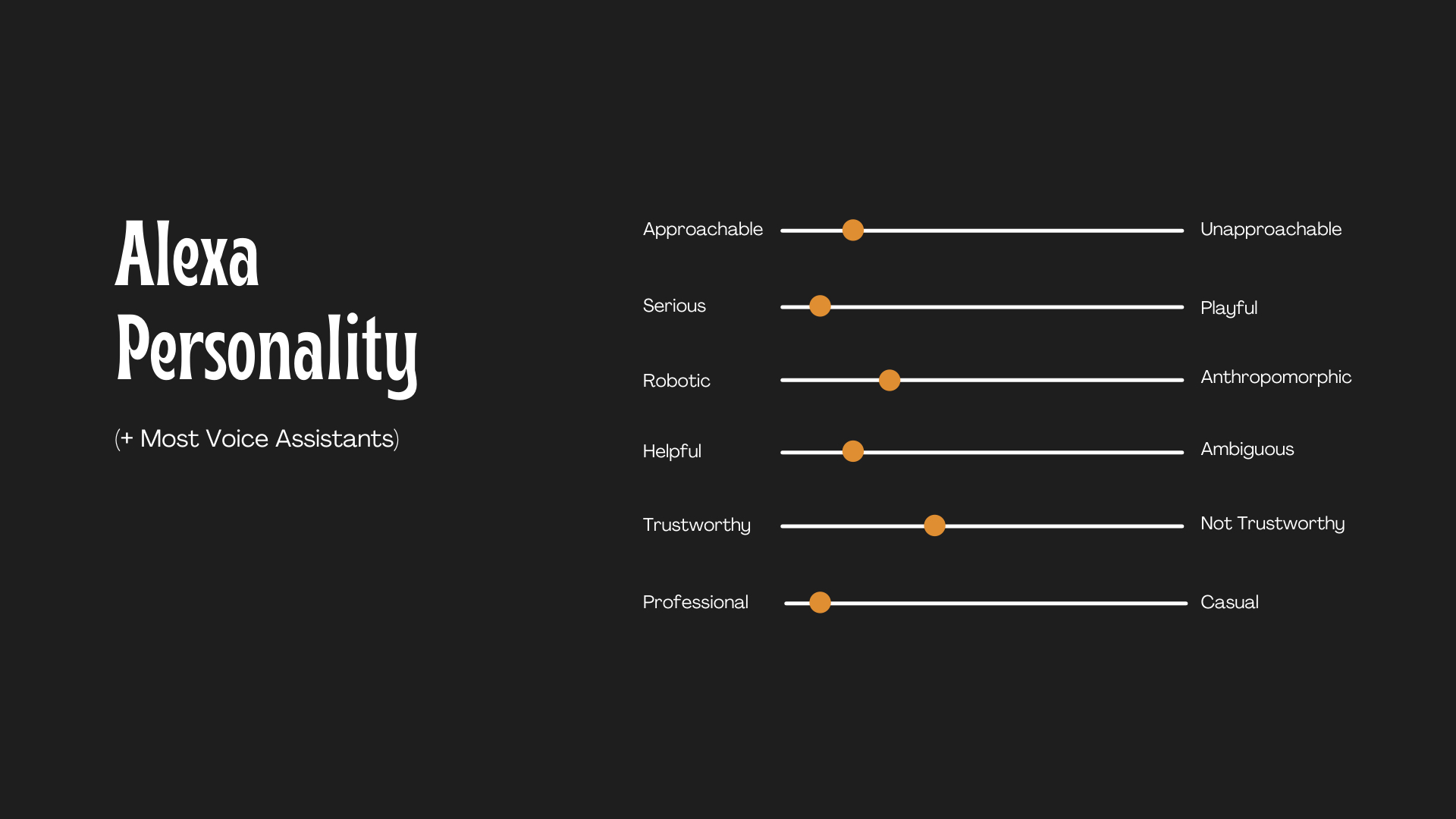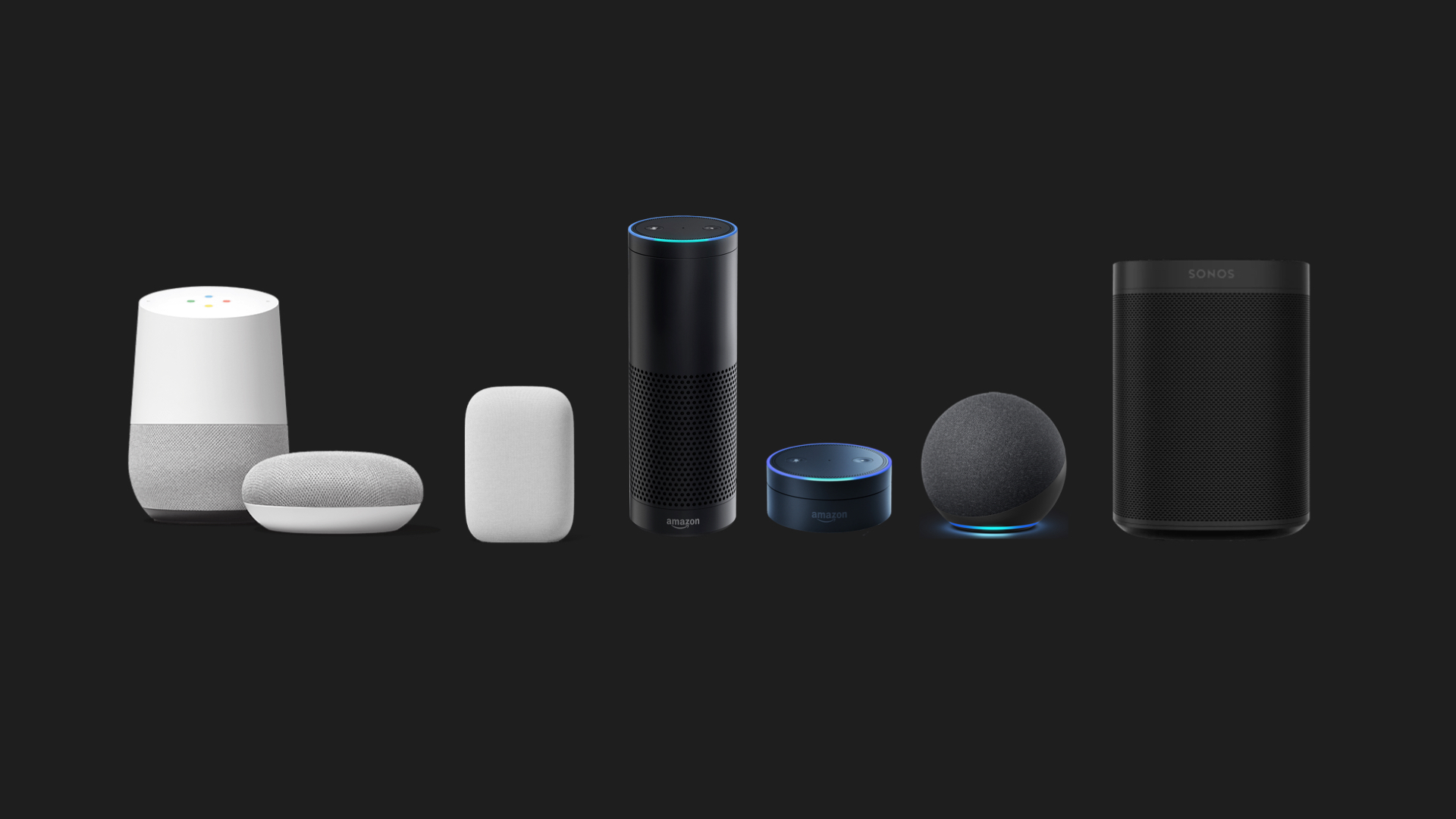 Interaction Guide: Feeling︎︎︎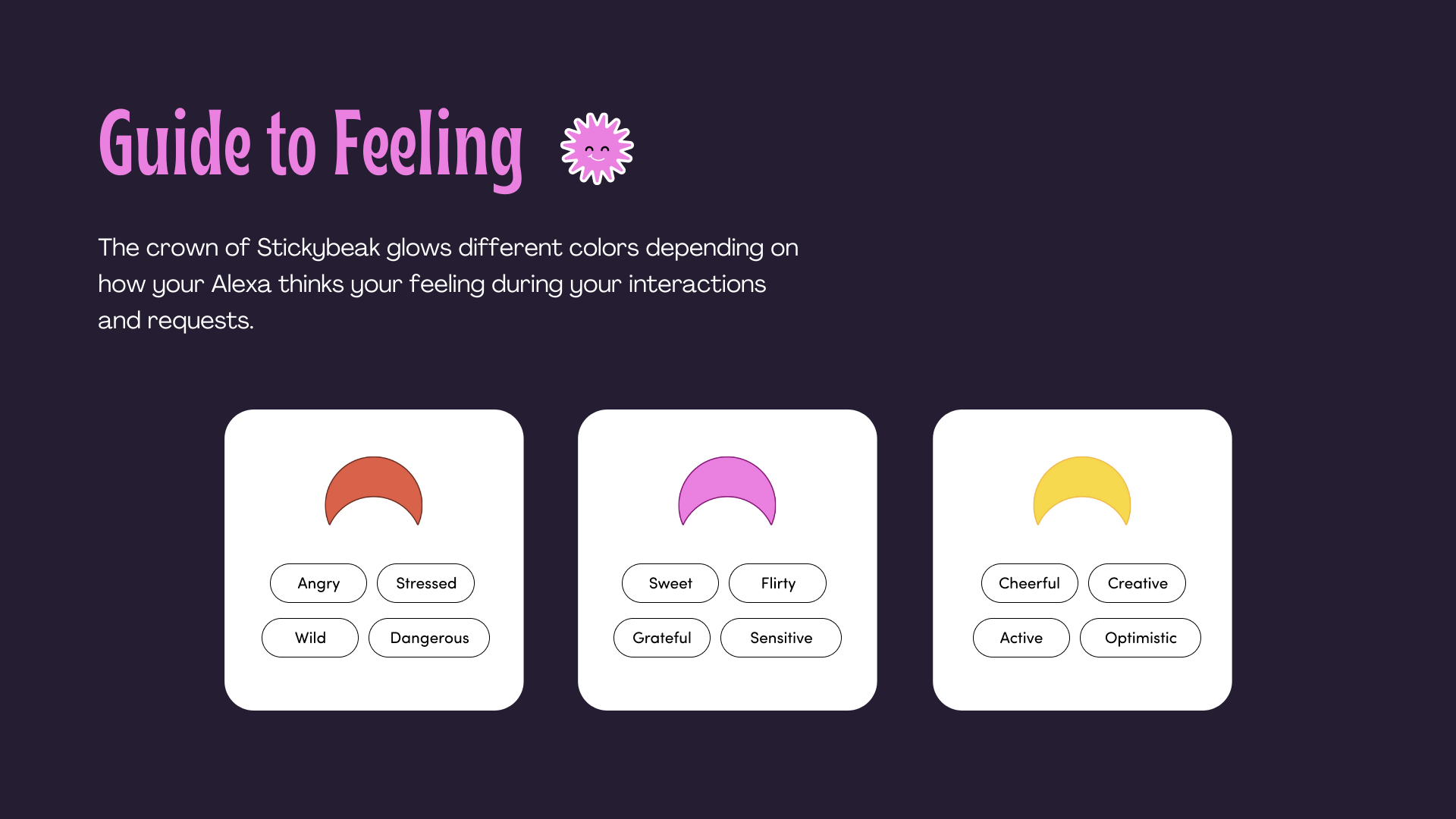 Interaction Guide: Wellbeing︎︎︎
Interaction Guide: Listening︎︎︎